Stamped Concrete Geneva IL – K&M Concrete – Call 630-377-8800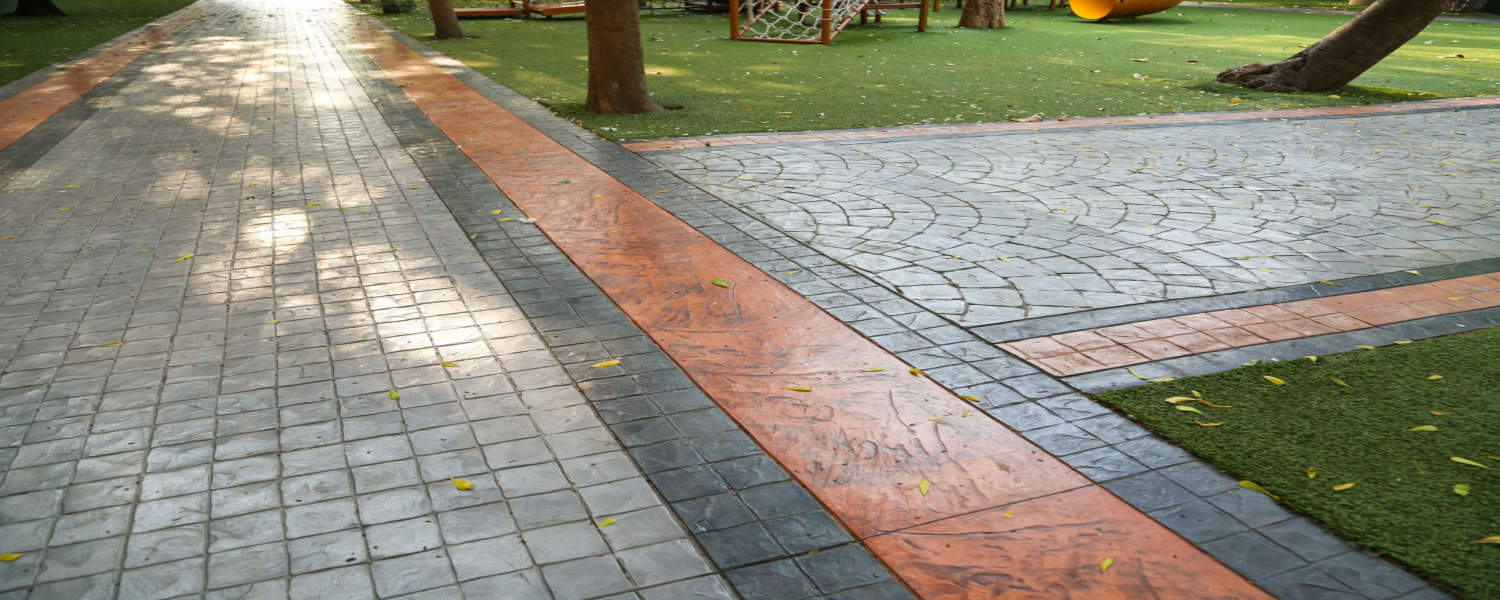 Stamped Concrete Geneva IL
Searching for affordable ways to upgrade your patio and provide your backyard with a new, custom appeal? Call K&M Concrete to schedule a consultation on our Stamped Concrete Geneva IL installation services. The process of creating a stamped concrete patio has some similarities to pouring a standard concrete patio. However, before pouring, the concrete is first tinted so it's a consistent color throughout. After pouring, our technicians stamp a design on the concrete. The design can resemble tiles, bricks, stones or other appealing patterns. The result is a customized patio that looks natural.
-Color and pattern options. Because we pour the concrete on site, it allows for many options when it comes to customizing. It's possible to color the concrete so it matches your home's exterior. That versatility makes it easy for your patio to seamlessly complement the rest of your landscape design. Furthermore, concrete may be stamped with most any type of pattern.
-Excellent longevity and performance. A Stamped Concrete Geneva IL patio will serve your landscape very well for a long time. It won't start to sink in uneven ways like other patios sometimes do. It will withstand a high volume of traffic, an array of patio furniture and the activities of families and friends. If you would like to install a new patio that offers visual appeal and durability, a stamped concrete patio is probably the ideal solution for you.
-Professional installation. Stamped concrete patios are among the quickest types of exterior features to install. The process is usually a lot faster than installing paver patios or natural stone because it pours similar to a slab and doesn't require as much labor. Before you know it, it will be ready for use and you can get back to your daily routine.