Feel free to ask a question or simply leave a comment.
COMMERCIAL CONCRETE POOL DECKS
Commercial Concrete Pool Decks are decorative concrete pool decks that offer an inviting, multipurpose area surrounding the pool where people can entertain, sunbathe or just hang out when they aren't in the water. Statistically pool patrons spend more time on the pool decks than in the pool itself.
Commercial Concrete Pool Decks in Illinois are some of the most used in the continental U.S. because it is so expensive to maintain a pool in the Midwest so people join aquatic association for pool use. A quarter of the patrons on a commercial concrete pool deck are there primarily for swimming. The other 75% are there to socialize and sun tan which makes a professionally done Commercial Concrete Pool Deck more essential as an element in a swimming pool designed for heavy traffic.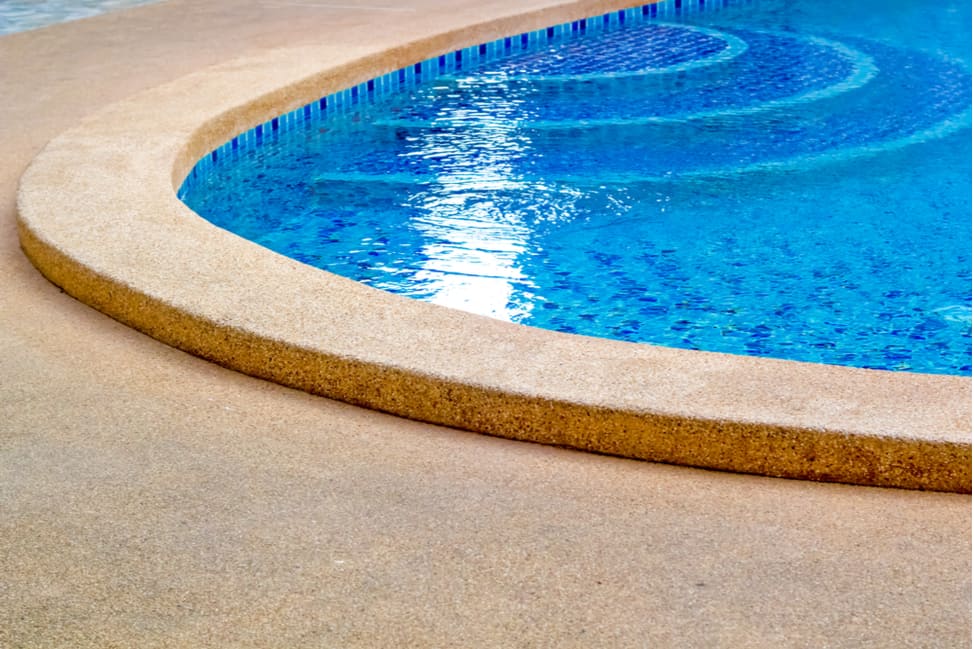 RESIDENTIAL CONCRETE POOL DECKS
Residential Concrete Pool Decks are becoming more and more common over decks because of the low maintenance and cost. Decorative residential concrete pool decks have opened the door to creating pool decks that complement the exterior of the home, blend with the surrounding environment, and replicate what more expensive materials such as slate, stone or even wood can convey.
Pools are becoming more specialized with a stronger emphasis on aesthetics, transforming a residential concrete pool deck may still look and function like a patio, however pool decks come with unique requirements for slip resistance, sun reflectivity and orientation for safety and insurance issues. Contact K&M Concrete Today to get more information about getting your Concrete Pool Deck.
Homeowners & Businesses

trust K&M Concrete
Very well. Easy to work with, punctual, delivered what they said they would. Result is very nice. They did have to cut back part of my driveway to frame the garage floor edge, as they said they might have to do. That turned into more of a driveway project to repair than I was expecting, which is not K&M's issue at all, but turned into a bigger project than I expected
K&M Concrete installed a patio and sidewalk as part of a larger landscaping project that was organized by Apple Blossom Landscaping. Apple Blossom provided the design and K&M Concrete did the installation. Mike explained how the patio would be installed and answered all of my questions. The patio was installed on schedule. I am satisfied with the quality of the work. The stamping and staining was time consuming, and the workers paid attention to detail. I would recommend their services.