Feel free to ask a question or simply leave a comment.
Concrete Curb Work is a very beneficial service by K&M Concrete to make forms and finish exact specification concrete curb work while maintaining a visually pleasing concrete curb work project.
Concrete curbs from K&M Concrete can be formed to tie into existing curbs or replace broken or damaged curbs or we can pour entirely new curbs for any length of distance. The possibilities are endless when it comes to shape, height, even colors for finishes with concrete curbs from K&M Concrete.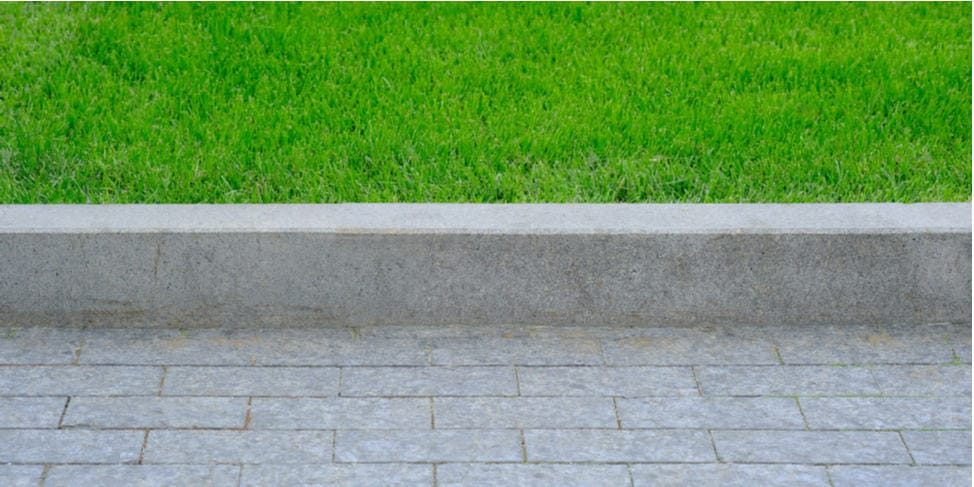 Concrete curbs from K&M Concrete
Concrete Curb Work may need to be in compliance with ordinances of a city or township as well as built to building codes if making structures with forms and molds.
For more information on curbs for your properties, contact K&M Concrete today at 630.377.8800 or fill out the short form along the right and someone will get back to you very shortly.
Homeowners & Businesses

trust K&M Concrete
Very well. Easy to work with, punctual, delivered what they said they would. Result is very nice. They did have to cut back part of my driveway to frame the garage floor edge, as they said they might have to do. That turned into more of a driveway project to repair than I was expecting, which is not K&M's issue at all, but turned into a bigger project than I expected
K&M Concrete installed a patio and sidewalk as part of a larger landscaping project that was organized by Apple Blossom Landscaping. Apple Blossom provided the design and K&M Concrete did the installation. Mike explained how the patio would be installed and answered all of my questions. The patio was installed on schedule. I am satisfied with the quality of the work. The stamping and staining was time consuming, and the workers paid attention to detail. I would recommend their services.