Feel free to ask a question or simply leave a comment.
Cool Deck Pool Coating is an application to keep your pool deck non-slip and cool to the touch under bare feet under the sun. A hot pool deck is no fun for anyone and a slippery pool deck is even worse. Keep your guests comfortable and safe with Cool Deck Pool Coating for your pool area and enjoy the sun and the fun.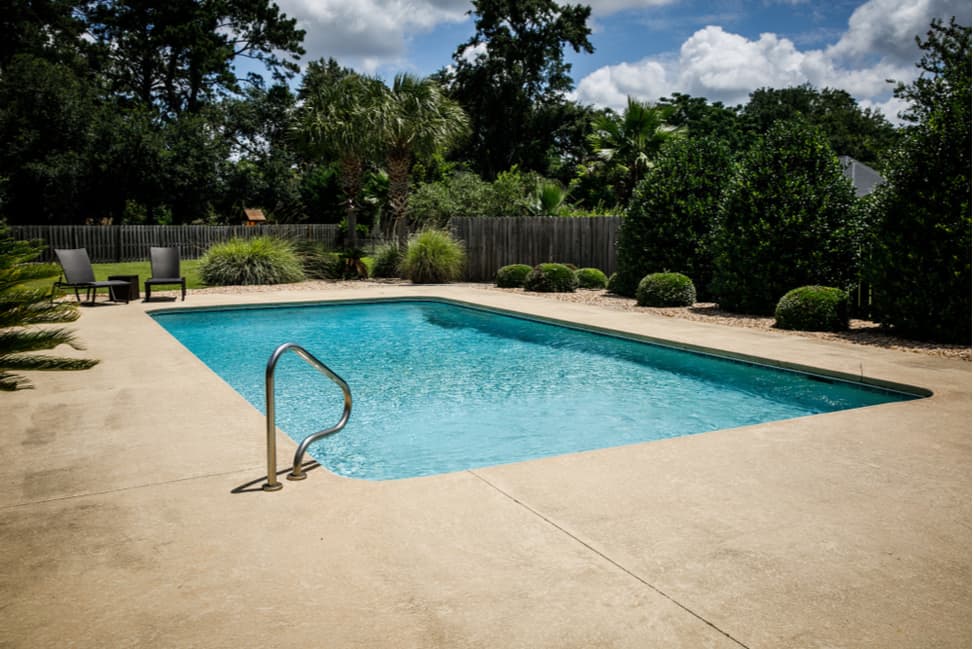 Call K&M Concrete today to get your Cool Deck Pool Coating to help keep your pool deck cool and non-slip for all your swimming occasions.
Homeowners & Businesses

trust K&M Concrete
Very well. Easy to work with, punctual, delivered what they said they would. Result is very nice. They did have to cut back part of my driveway to frame the garage floor edge, as they said they might have to do. That turned into more of a driveway project to repair than I was expecting, which is not K&M's issue at all, but turned into a bigger project than I expected
K&M Concrete installed a patio and sidewalk as part of a larger landscaping project that was organized by Apple Blossom Landscaping. Apple Blossom provided the design and K&M Concrete did the installation. Mike explained how the patio would be installed and answered all of my questions. The patio was installed on schedule. I am satisfied with the quality of the work. The stamping and staining was time consuming, and the workers paid attention to detail. I would recommend their services.