Feel free to ask a question or simply leave a comment.
PROFESSIONAL

CONCRETE STAMPING
K&M Concrete can add decorative stamped concrete as an attractive and economical alternative to natural paving materials or plain poured concrete. With K&M Concrete Stamping your home or business can achieve many different looks, giving your property the just the right look easily with concrete stamping.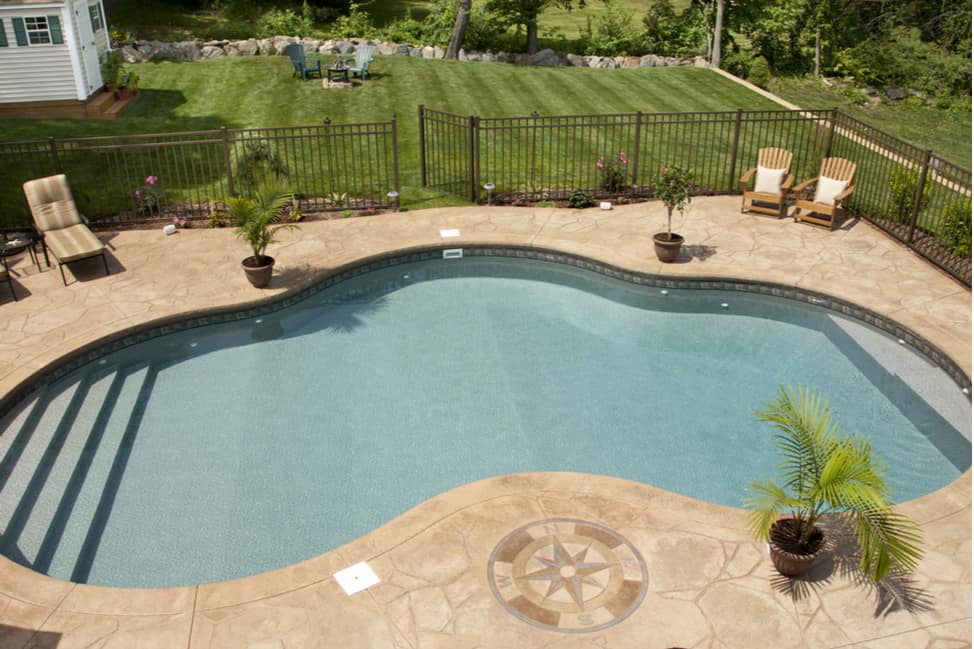 RESIDENTIAL CONCRETE STAMPING
When it comes to Residential Concrete Stamping, K&M Concrete highly recommends using stamped concrete to improve the visual characteristics of otherwise bland concrete. Concrete Stamping can be used in the front, side or rear of any home or anywhere a walkway is desired.
Concrete stamping not only improves how a walkway looks but can also make it safer on walkways with an incline. The pattern can be horizontal and increase the traction for walking up hill or down with stamped concrete making your walkways safer as well as great looking.
COMMERCIAL

STAMPED CONCRETE
When it comes to large scale Commercial Concrete Stamping projects, you are going to want K&M Concrete to lay the ground work, literally. Commercial Concrete Stamping needs great planning and attention to detail as well as engineering. Call K&M Concrete, or you could be left with cracked stamped concrete that will need to be redone.
K&M Concrete can plan, engineer and install large scale Commercial Concrete Stamping walkways for businesses, park districts, forest preserves, zoos and more, giving you the piece of mind you want. For all Commercial Stamped Concrete projects, call K&M Concrete for great looking, long lasting stamped concrete walkways.
Homeowners & Businesses

trust K&M Concrete
Very well. Easy to work with, punctual, delivered what they said they would. Result is very nice. They did have to cut back part of my driveway to frame the garage floor edge, as they said they might have to do. That turned into more of a driveway project to repair than I was expecting, which is not K&M's issue at all, but turned into a bigger project than I expected
K&M Concrete installed a patio and sidewalk as part of a larger landscaping project that was organized by Apple Blossom Landscaping. Apple Blossom provided the design and K&M Concrete did the installation. Mike explained how the patio would be installed and answered all of my questions. The patio was installed on schedule. I am satisfied with the quality of the work. The stamping and staining was time consuming, and the workers paid attention to detail. I would recommend their services.