Feel free to ask a question or simply leave a comment.
Stamped and

Colored Concrete
STAMPED CONCRETE
Stamped Concrete is concrete that is patterned and/or textured or embossed to resemble brick, slate, flagstone, stone, tile, wood, and various other patterns and textures.
Stamped concrete is commonly used for patios, sidewalks, driveways, pool decks, and interior flooring. The ability of stamped concrete to resemble other building materials makes stamped concrete a less expensive alternative to using those other authentic materials such as stone, slate or brick.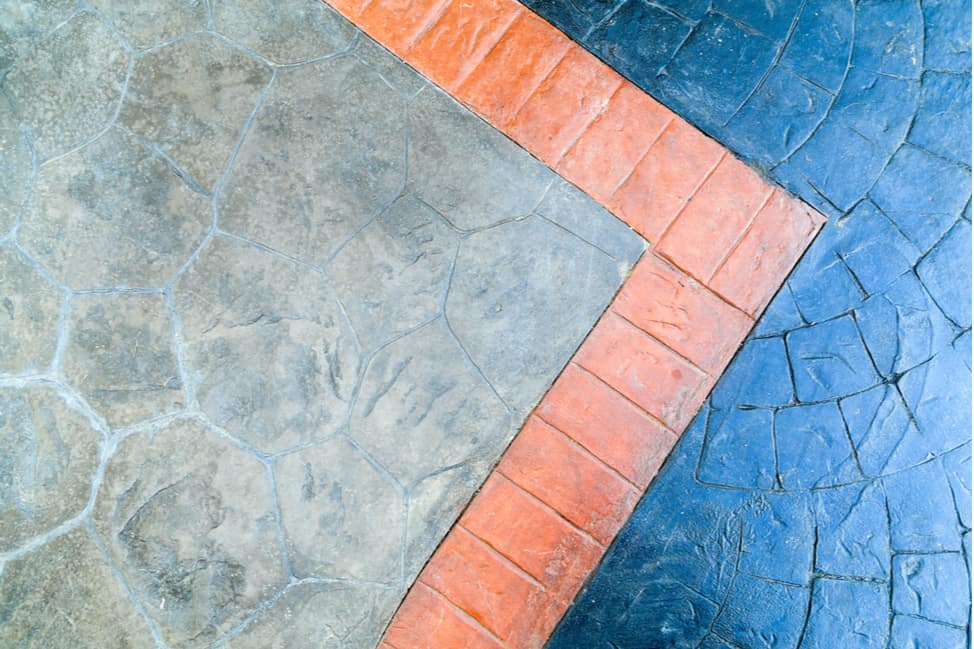 Colored Concrete adds a personal and decorative touch to your colored concrete by adding a style and persona that only your colored concrete can have. No 2 colored concrete surfaces can every be the same because it is a customized process. The colored concrete can be mixed initally to be colored or stained later on as a topical application.
Colored Concrete disguises the typical construction grey colored concrete and makes it a design element that you can be happy to show off and have people look at.
Homeowners & Businesses

trust K&M Concrete
Very well. Easy to work with, punctual, delivered what they said they would. Result is very nice. They did have to cut back part of my driveway to frame the garage floor edge, as they said they might have to do. That turned into more of a driveway project to repair than I was expecting, which is not K&M's issue at all, but turned into a bigger project than I expected
K&M Concrete installed a patio and sidewalk as part of a larger landscaping project that was organized by Apple Blossom Landscaping. Apple Blossom provided the design and K&M Concrete did the installation. Mike explained how the patio would be installed and answered all of my questions. The patio was installed on schedule. I am satisfied with the quality of the work. The stamping and staining was time consuming, and the workers paid attention to detail. I would recommend their services.